How to start a sticker business? If this is something that you are searching for, you have come to the right place.
When the pandemic of 2020 hit the globe, a lot of people lost their well paid jobs. While this gave rise to a massive wave of unemployment across the world, it also resulted in a boom in small businesses.
People used the internet to come up with a solution and tons of ideas that they could use to start their small businesses. And one of the easiest small business ideas that they could come up with was the sticker business.
If you are someone who wants to start a sticker business and wants to know how to do so, you will find this article to be resourceful. Keep reading this blog till the end to learn more…
Start Your Business: How To Start A Sticker Business?
If you are someone who wants to do something different and start a small business using their creativity, starting a sticker business might be the right one for you. In this part of the blog, I will be talking about how to start a sticker business on a budget. So hold your horses and get ready to begin!
Here are the things that you need to do to start your sticker business:
1. Learn About Your Target Audience
The first and the most important thing that you need to keep in mind while starting your sticker business is the target audience. Who are the people who will be willing to buy your products? The age, gender, location, and liking of your target audience are something that you need to keep in mind before starting your business. It is important that you have a thorough understanding of the potential customers. It is best to start with a particular niche rather than targeting a larger audience range initially.
2. Set Up The Shop Or Business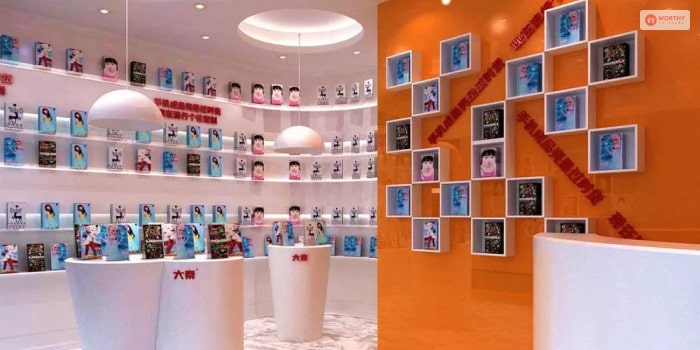 After you have an understanding of the needs of your target audience and you are determined to start your sticker business, the next thing that you need to do is set up the shop. Have a quirky name for the shop that will best suit you and your business. You can choose any platform like Etsy or Amazon to sell your products. You can also create a website for your sticker business on the internet. You may also choose the social media platforms to sell them and by creating a page or account there.
3. Have A Business Plan
Having a plan for your business, even if it is a small business, is very important. A business plan helps you to move ahead with the business strategies by reducing the chances of incurring losses. It also makes you work in a very organized way so that you are able to work and meet the demands of the customers. Another benefit of having a business plan is that it helps you to set goals for the business and its upcoming months/years and achieve them one by one.
4. Choose The Material Of Your Sticker
Now let's get to the actual stickers, shall we? It is very crucial that you are able to decide on the material that you need for making the sticker. And no, I am not talking about the tools and equipment that you will need to create it. It is about the material of the sticker that you are going to sell. There are three types of sticker materials that you can choose from. They are:
If you are starting small and want to start off with the basic sticker material, paper is the best. They are thin and economical. But they are not weatherproof or waterproof. The vinyl stickers are the thicker materials and are losing-lasting and waterproof. Once you see your business picking up pace and gathering a bunch of loyal customers, you can opt for this material. Polyester is thinner than vinyl but much thicker than paper. They are also weatherproof and are great for labeling.
5. Get The Equipment
When starting the sticker business, there are some necessary instruments that you need. Some of the most important ones are:
Sticker Paper: this is the most basic material that you are going to need for starting your business. I have already discussed the materials that you need to keep in mind while selecting the sticker paper. Another thing that you need to remember is whether or not you are planning to sell glossy or matte stickers.
Printer: this is THE MOST important equipment that you need for your sticker business. Even if it is true that you can get just about any printer, most of the small business owners go for high-quality printers that work well with almost all types of paper materials. This provides them with a higher quality of stockers.
Cutting Machine: another important item that you need to have in order to start your sticker business is the sticker cutting machine. While you can use plain scissors to start your sticker business, it is best to invest in an electronic sticker-cutting machine that will give your stickers the ultimate finish.
6. Design The Sticker
What are you going to sell? STICKERS!! Well, that is the reason why you need to design your own stickers. After all, why will customers come flocking to you if you are not producing anything unique and of a good quality? If you are planning to create your own sticker designs, there are many software that can help you with it. One of the most popular ones is Circuit. You can also use Adobe Photoshop or other software for the same reason. You may also provide the customers with custom sticker ideas and options.
7. Set The Prices
The next one that comes to the list of things that you need to start a sticker business is setting up the price for your stickers. It is very important that you are able to set the price of the stickers that you are selling strategically. Keep in mind every little thing that you are using for creating the product. You need to also ensure that you don't become too greedy in setting the price. A very low price will result in losses, and a very high price will not attract customers, thereby also incurring losses.
8. Decide On The Packaging
When you have decided on the designs and the target audience, it is important that you pay attention to the packaging of the stickers. Remember that you should be able to make the task of opening up the package an experience for the customers. Choose the packaging material wisely. Everything about the products that you are planning to sell, including the shape, size, material of the sticker, and the quality of the stickers to go in that package, should be kept in mind while you are choosing the packaging.
9. Promote Your Business
It is very important that you are using the right platforms for promoting the brand or your sticker business. And it is important that you do it the right way. Whether you have an Instagram page for selling stickers or you have a website, effective promotion is important for reaching as many target audiences as possible. After all, if you don't talk about your brand, no one will know about it!
10. Never Lose Hope
Lastly, it is important not to lose hope. You need to understand that there are a number of other small businesses that also sell stickers. Not everyone on the internet will purchase your products. And that is the reason why it is important to be patient. Do not lose hope, and give your brand the time to get recognized.
Best Small Business Ideas: What Are The Easiest Businesses To Start?
Sticker businesses are not the only profitable and easy-to-start businesses. There are a number of other small business options that are there for you to try.
Here is a list of some of the easiest and best small business ideas that you can try in the year 2023:
1. Making greeting cards
2. Candle stores
3. LED plaques
4. Soap businesses
5. T-Shirt Printing
6. Pet Sitting
7. Transcription
8. Bakery
9. Customized gifting stores
10. Coaching classes with something you're good at.
Bottom Line: Start Sticker Business Now!
Sticker businesses are one of the most successful businesses that started to grow during the pandemic of 2020. People started creating Instagram pages in order to promote and sell their stickers. They are the easiest to start and are very profitable in the long run.
In case you want to know how to start a sticker business, I hope that this blog has been able to guide you. If there is any other help that you might need, feel free to write down your queries in the comment box at the bottom of the page.
Have A Look :-