Videos continue to grab headlines with more than 86% of online advertisers incorporating them in their digital marketing efforts. Videos not only help customers gain an understanding of products and services, but also allow brands – to increase traffic to social accounts, gain a trusted following among users, and with an upsurge in sales.
Videos are also great for improving engagement among users as they help to inculcate trust organically, generate leads, and encourage brand-related conversations.
This post is an attempt to list down 10 tips that will help you make social media videos to gain traction for your business:
1. Begin with a Strategy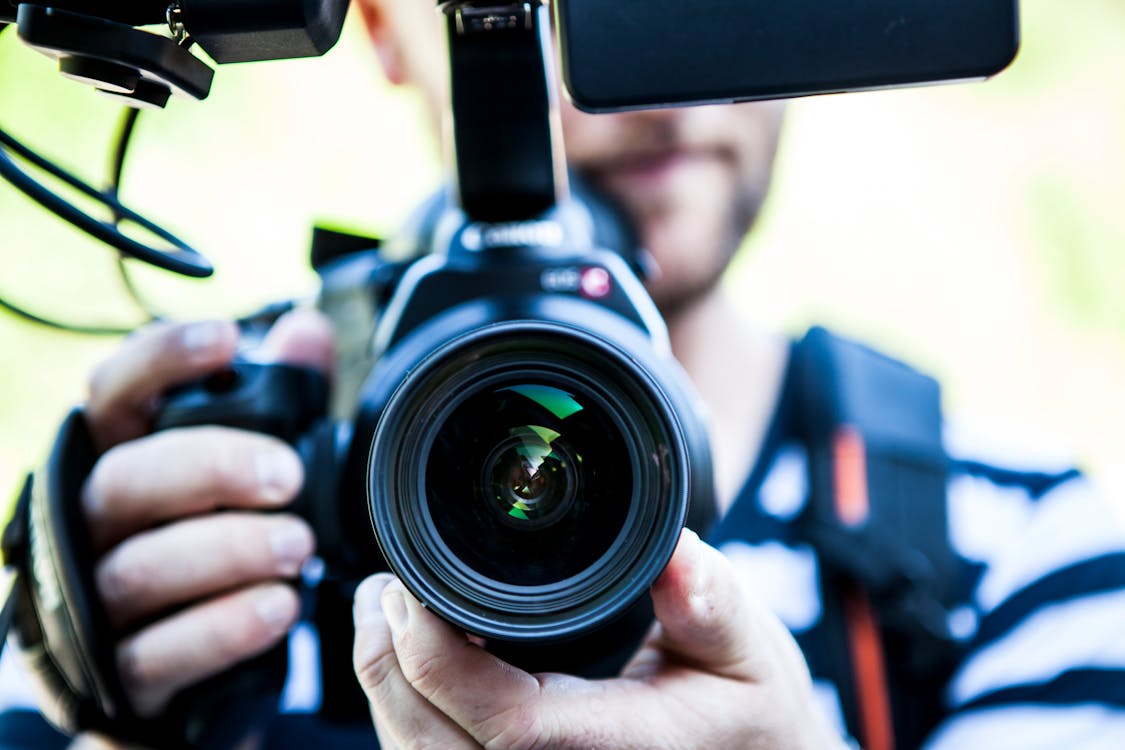 Before beginning any content creation, a good amount of time needs to be spent on audience research, content scheduling, budget allocation, competitor check, task delegation, and so forth. Such exercises help in the development of effective videos that can make the video campaign as successful as envisioned.
As a marketer, you could have multiple goals for the video campaign. This could be a new product launch, gaining new followers, generating more sign-ups, or simply increasing sales. Regardless of the reasons, you need to be clear on your objectives right from the onset. Besides this, your goals need to be in alignment with the vision of the business.
2. Keep Videos Short and Sweet
Viewers are generally averse to videos that span more than 15-20 minutes. This is one of the reasons to keep your videos bite-sized that are easy to consume while continuing to provide value. This means all the excess video footage that has been accumulated while shooting videos needs to be cut short. The final video output must remain relevant to the purpose and engage the audience.
Eventually, the video must grab the attention of the audience, get the message across and prompt the viewers to act in a short period. In case your topic is complex, then there needs to be an effort on breaking down the concept into smaller pieces. Come up with a video series on the specific topic instead of stuffing in all the core topics in a single long video.
3. Begin with a Bang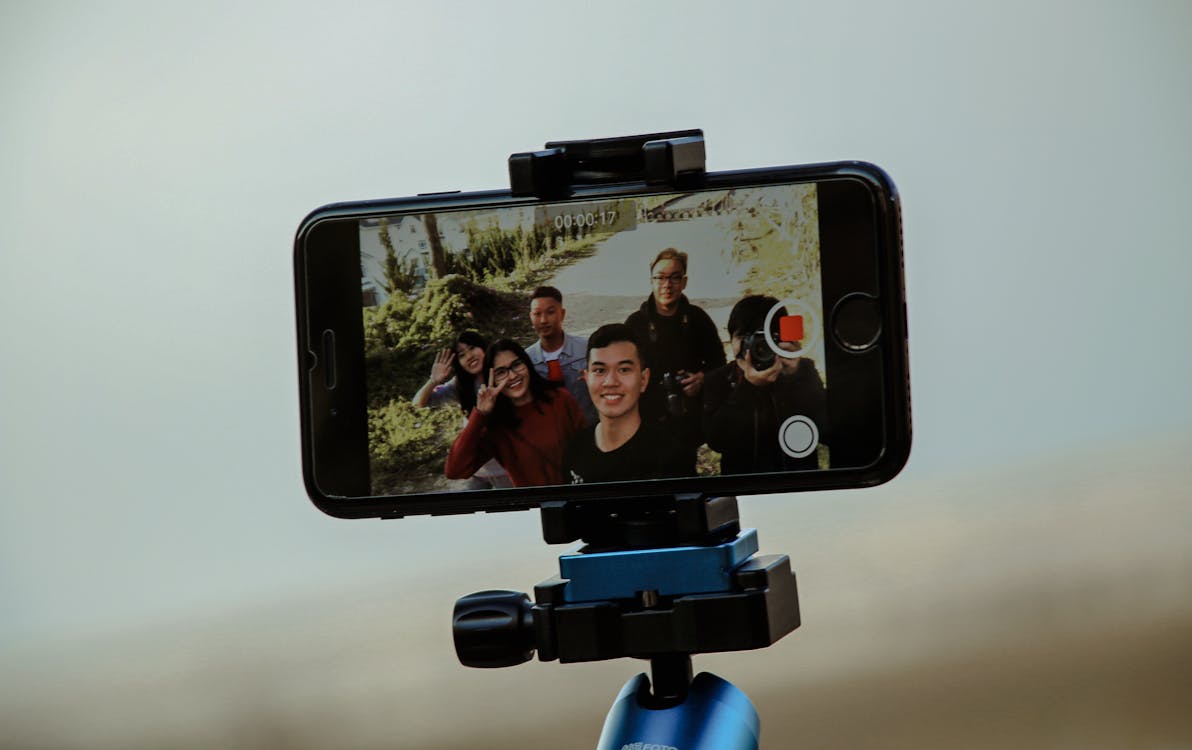 Nowadays, it is a race to gain the attention of the audience and most of them tend to lose attention right at the beginning of a video. This mostly happens because the video fails to captivate attention at the onset. Keep this in mind and make videos with fascinating starts to draw in the audience and keep them interested. The aim should be to make them watch without them getting distracted by other content.
Marketers can begin by asking thought-provoking questions, with powerful visuals, strong hooks, and even appealing music. Once done, try to include your brand logo, tag line, and brand name, so that viewers can immediately identify your product or service.
The intro must be created to pique the curiosity of the viewing audience and keep them interested throughout. Such videos can be easily created with an online video maker that is easily available that comes with good UI/ UX.
4. Include Subtitles
Today, any video that is uploaded on a video platform has the potential for being viewed by a global audience. This means there can be an audience that does not speak your language. To their advantage, adding subtitles would help the video gain traction among a wider audience.
Similarly, most video platforms play out videos in the auto-play mode without sound, and including sub-titles allows even the least interested to get the context and content of the video.
5. Consider External Microphone
Audio happens to be a critical component of all videos. If you are someone recording the video on a Smartphone, then using the built-in microphone may not serve the purpose. It can end up capturing a lot of the ambient noise of the surroundings. Instead, use an external microphone to get high-quality sound for all the videos.
More Reads: How To Hide Photos And Videos On Your iPhone
6. Use Permitted Music in Videos
While music can add to the appeal of video, you simply cannot lift music from anywhere and put it in your videos. In case you do this, there can be copyright violations wherein the rightful owners of the music can complain to the video platform about the illegal use of their intellectual property.
To avoid all this, you can obtain a synchronization license from the publisher and a master license from the recording label to legally use music. Creators who are on a budget can rightfully use music that is available in the public domain under the creative commons licence.
7. Focus on the Story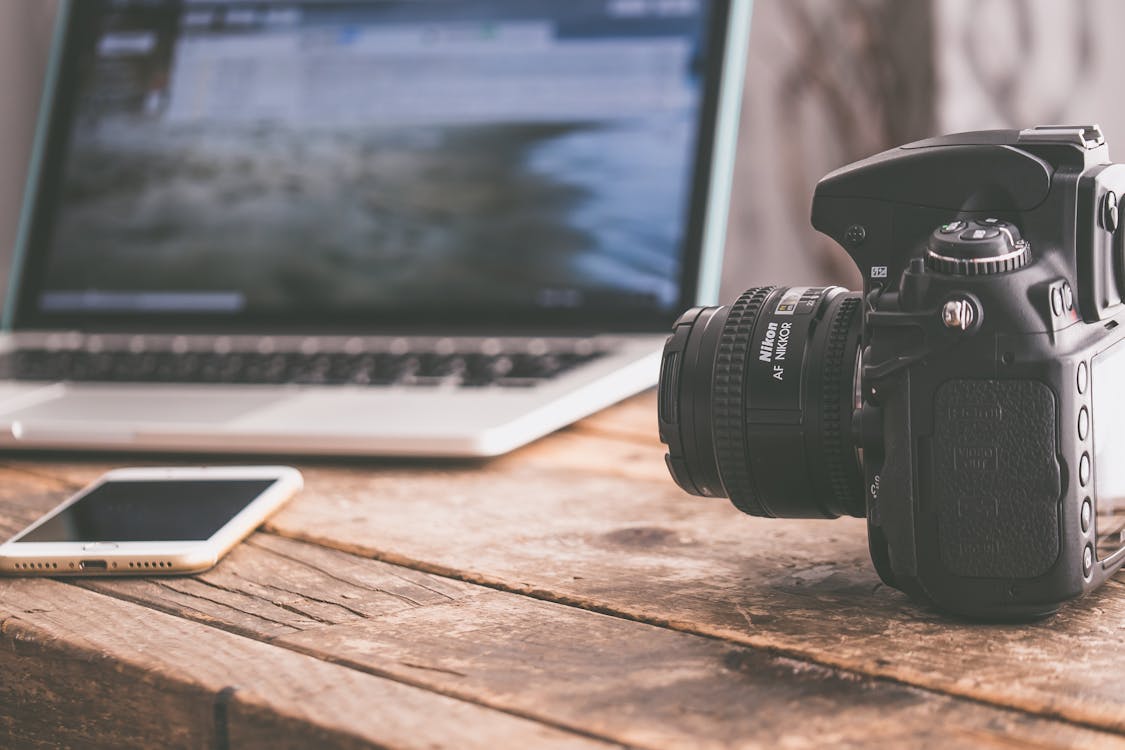 Grabbing the attention of the audience is one thing and keeping them glued to the screen is another. Ideally, you would want to create content wherein the audience sticks around without dropping out. Your video needs to not only look and sound great but it also must feel great, introduce a compelling story, and must be loaded with wit and value.
A highly engaging storyline can find resonance with the audience and can reinforce the connection of the brand with the audience. So, the effort should be on appealing to their emotions. This will surely take the video to a level where the brand derives unmatched results. Such videos can be produced with slick editing on an online video maker that comes with a ton of features making it easy for anyone.
8. End with a Call to Action
The viewing audience generally would want to know what they must do when they reach the end of the video. This presents an ideal chance to introduce a call to action (CTA). It will give them a purpose and encourage them to act when they finish viewing the video.
Remain conscious of avoiding a sales-y CTA, as there are chances of the audience getting turned off. Instead, focus on your video campaign goals and objectives envisioned for the business. 
9. Optimise on Different Channels
As a marketer, you may be tempted to post the same video on multiple platforms. But it is of utmost necessity to optimise videos as per the demands of each video platform. There are different requirements of each platform in terms of video length, dimensions, orientation, and other specs.
Hence, you need to repurpose the video as per the requirements before you upload the videos to multiple social channels. Such videos in different formats can be easily made with the help of an online video maker that allows creators to directly upload videos to different social channels seamlessly.
10. Check the Results
Always make it a point to measure your results during and after the video campaign. Keep track of the critical metrics and you will have a good idea of the audience viewership, engagement, and percentage of content sharing among the audience.
With these figures, you can ideally refine and fine-tune your video strategy in line with your goals and business objectives. Moreover, unless you measure the performance of the video content there is no way of knowing the success of your efforts. Currently, all video platforms come with their video analytics and tracking features that enable marketers to undertake an in-depth performance analysis of their video content.
Final Thoughts
Without a doubt, it is a given fact that social media videos have great potential in driving business results and improving audience engagement by several notches. With these 10 tips, brands can take their video campaigns to the next level while optimizing the brand presence in a highly cluttered digital space. 
Read Also: